Birmingham Skyline Black and White Print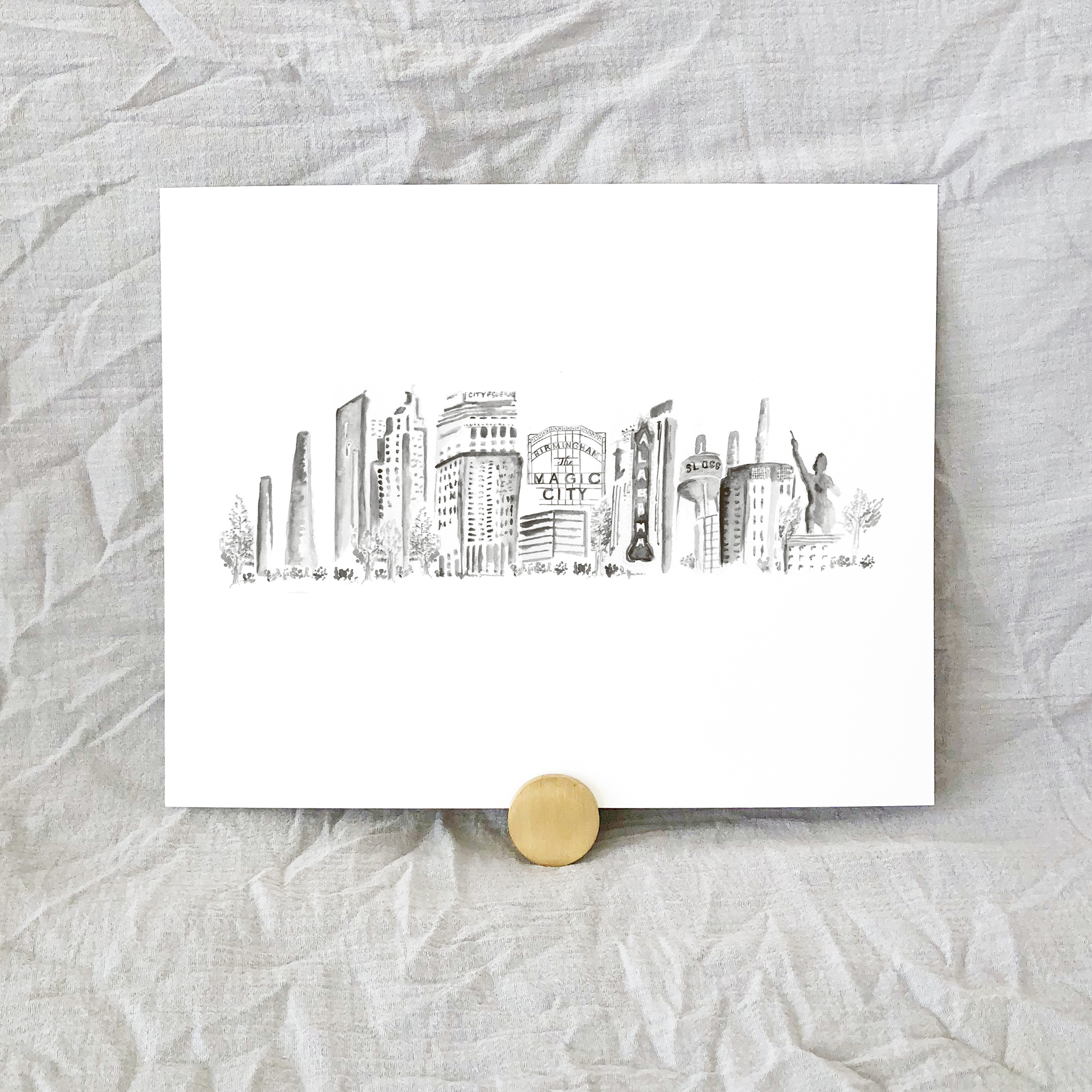 Birmingham Skyline Black and White Print
Show the 'Ham some love! All your local faves in one pretty painting. A print of an original watercolor painted by Kathryn Stalnaker, this is the perfect addition to your gallery wall! Great gift idea too...
Printed locally (in Birmingham!) on 120 pound eggshell finish white paper
 
Choose from a 5 x 7 OR 8 x 10 size
Please allow 3 to 5 business days for processing and printing after placing your order. Shipping time is typically 1 to 2 business days.